Welcome to Nursery!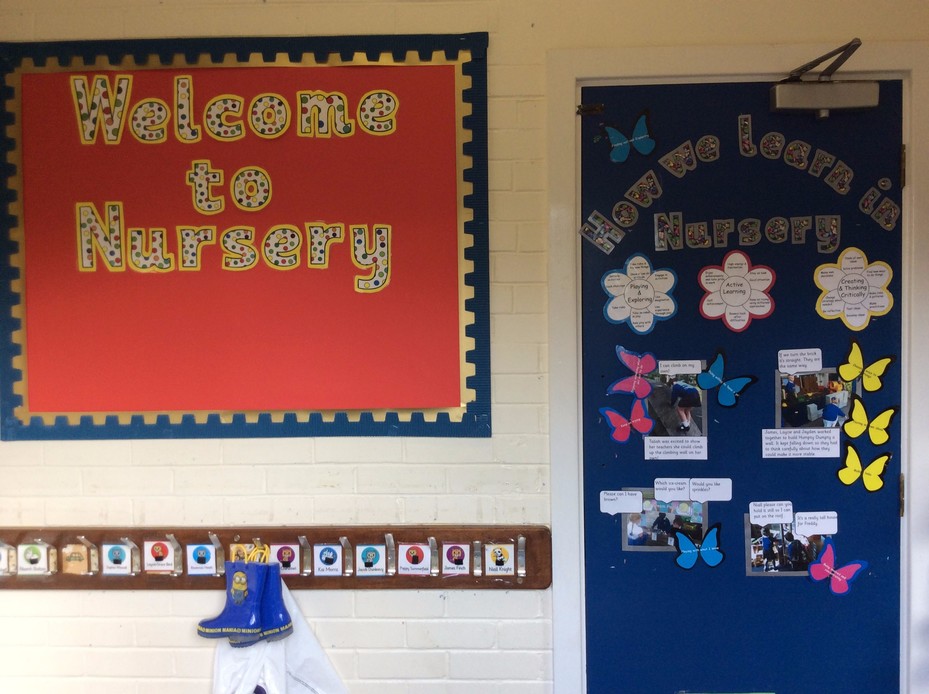 The Nursery teacher is Miss Hickey. The Nursery teaching assistant is Mrs Meaney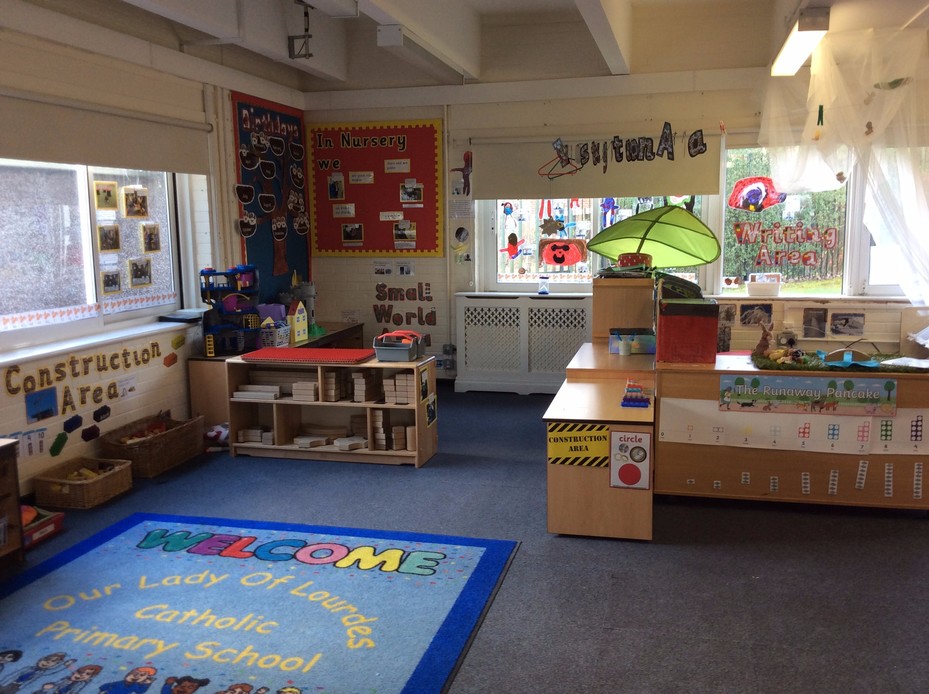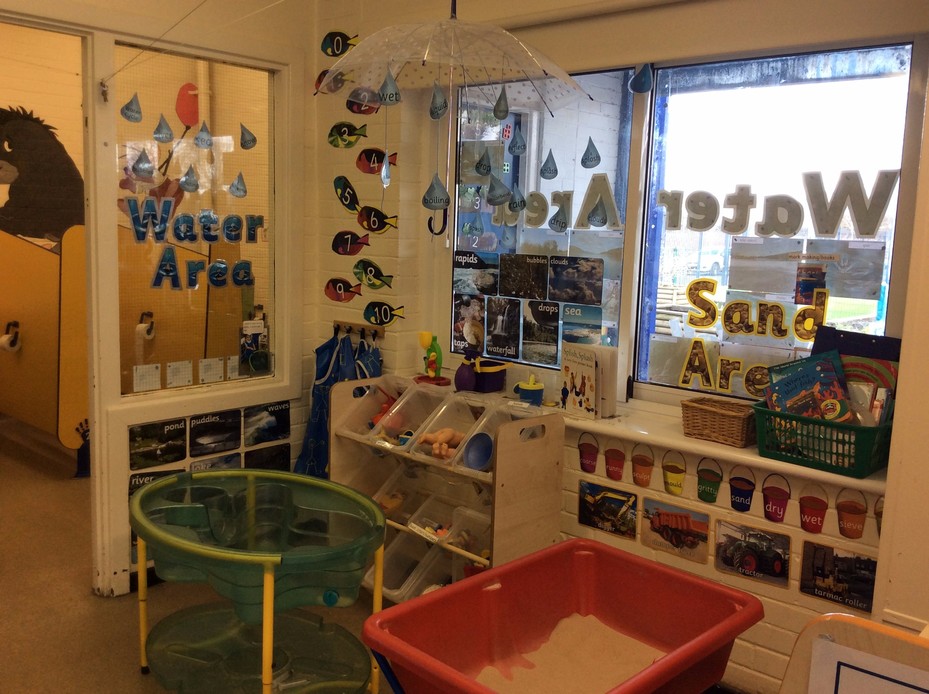 The Nursery Day
Morning Session 8:45am-11:45pm
Afternoon Session 12:00pm-3:00pm
Full day (for children quailfying for 30 hours free child care) 9:00am - 3:00pm
During the session the children will be given fruit and milk as a snack. Children who are in Nursery full time will have a pack lunch.If someone different from usual has to collect a child, or for any reason they will be getting picked up late, please phone the school office in advance to notify the Nursery staff. Every Friday we send out a Nursery Newsletter. This is a great way to keep parents informed about what we have been doing in Nursery and what we will be doing.
The Nursery class is based on the Early Years Foundation Stage Curriculum which works on seven areas of learning.
There are three prime areas
Communication and Language
Physical Development
Personal and social Development
In Nursery we will focus strongly on these 3 areas, especially in the Autumn term. These are the basis for successful learning in the other four specific areas.
There are four specific areas.
Literacy

Mathematics

Understanding the world

Expressive arts and design
The children have a fantastic classroom and stimulating outdoor area that enables them to access a variety of practical hands on experiences, putting learning into context. The children are fortunate enough to play and interact with the Reception children on a daily basis.
We believe that well planned play, both indoors and outdoors is a key way in which children learn with enjoyment. Through play in a secure environment with effective adult support, children can:
Explore, develop and represent learning experiences that help them make sense of the world.

Practise and build up ideas, concepts and skills.

Learn how to control impulses and understand the need for rules.

Be alone, be alongside others, co-operate as they talk and rehearse their feelings.

Take risks and make mistakes.

Think creatively and imaginatively.

Communicate with others as they investigate or solve problems.

Express fear or relive anxious experiences in controlled and safe conditions.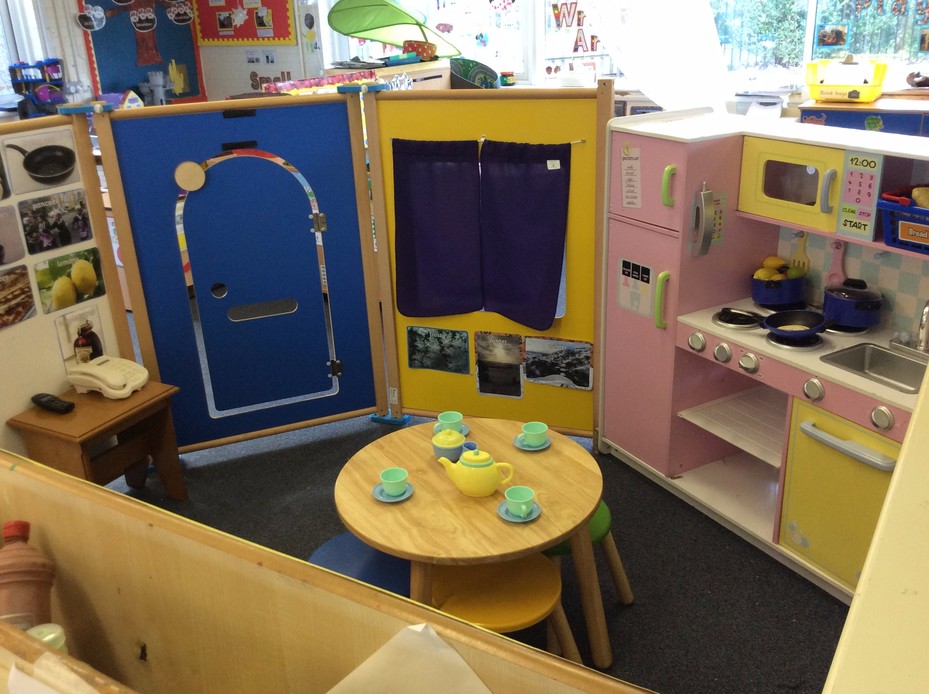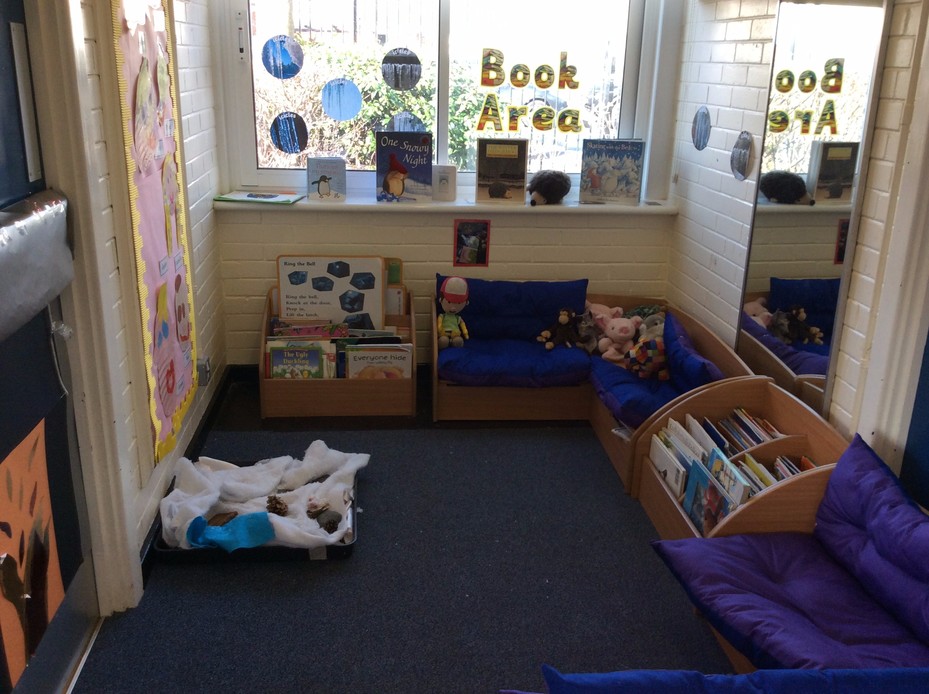 Topics
The topics we choose for the children are based on the children's interests. We observe the children and note down what they are interested in. This means that some topics can last a week and some can last up to a month. We go with the children and let them lead us with their learning. At certain times of the year some topics may begin with certain celebrations and festivals that we introduce to the children.
Class Mascot
We have a special teddy called Freddy which we send home with one of the children every weekend. They will look after him at home and then have the opportunity to share their experiences with the class when they return to school.
Assessment.
Assessment plays an important part in recognising children's progress, understanding their needs and to help plan activities and support. In Nursery we use an assessment tool called Orbit. This allows us to take pictures of the children, write observations and assess them against the areas and the levels they have made. We also value the input from parents and you will be given the opportunity to contribute towards their assessment through using Orbit too.
If you have any questions, please feel free to come and ask. We have an 'open door' policy in Nursery.
Have a look around the classroom and outdoor space...